An impact wrench is a very convenient tool. You can save time and effort. Whichever types of impact wrench are, such as electric, hydraulic, and compressed air, they need the proper maintenance and application. Here are tips and tricks for an impact wrench to keep it running smoothly and extend its lifespan.
Check the power source and accessories regularly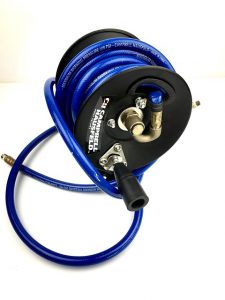 Whichever type of impact wrench you are using, it doesn't give you a satisfied performance when any of parts around the impact wrench have damage. It's not unusual that loss of its power is caused by solely an old battery or a damaged air hose. It's important to check them regularly.
For air tools, an air compressor is the primary source of moisture which should be avoided from getting into impact wrench. You can't eliminate moisture completely. But, you can reduce it by draining from the compressor periodically. The air compressor has a filter to catch debris and water. Check it regularly, change it if necessary, and it will prolong a lifespan of air tools.
Use the right socket of the right size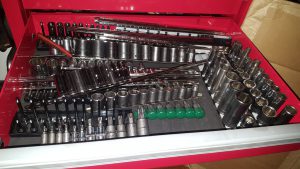 An impact wrench produces repeated hammering actions which apply to fasteners in a circular direction. If you use it with a wrong size of a socket, not only it wastes some of its power, but also it gets excessive backlash. The backlash is stress for an impact wrench. Accumulating the stress will end up a short lifespan of an impact wrench. And if you are using chrome sockets with an impact wrench, you should stop using now. Unlike sockets designed for the impact wrench, they won't absorb any impact. The backlash directly comes back to impact wrench. Besides, chrome sockets have a thin wall. They get cracked and broken easily. It also increases the chance of accidents and injuries.
If sockets are worn out….
Speaking of backlash, using sockets of the wrong size is not only to blame but also sockets that are worn out. Impact sockets are designed to absorb shocks to some extent. They will wear out from repeated uses. The worn-out sockets tend to have a gap on both sides; socket side and drive side. These gaps create a backlash and give the stress to an impact wrench. To deal with the problems, you get a new socket if you think it has too much gap. Fortunately, many brands offer a warranty for a lifetime on their hand tools. Choose a brand that offers a lifetime warranty on impact sockets, and you can replace an old socket with a new one for free.
Snap ring is a significant part of impact wrench
There is one more thing to blame. It's a snap ring which attaches to the tip of an anvil. It actually consists of two parts; a rubber O-ring and a metal C-clip. It's ideal for impact wrench to have a snug fit to sockets, so an impact wrench transmits power to the fasteners well and eliminates unnecessary backlash. Besides, when they are worn out, sockets come off from the anvil easily. It's so frustrating that you use an impact wrench and socket of such conditions. Sockets drop or go missing over and over. They may fly away and break something which costs you a lot of money. You may get new ones at local hardware stores or online.
Lubricant
For air impact wrenches, water contamination is a significant issue in its performance and lifespan. As mentioned above, it can't block entirely, but there are a few things to do. Maintaining an air compressor and filter is a part of it. As another part, you can apply lubricant to air tools. The lubricant is designed to drive away moisture and stay coating internal parts to protect against rust and contamination. You put the lubricant from the air inlet, then connect an air hose and pull a trigger of an impact wrench a bit to spread the lubricant over internal parts. Here is the most popular lubricant for air tools.
Conclusion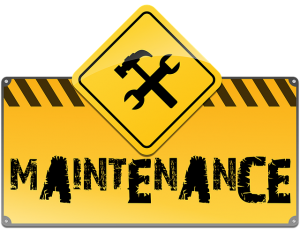 As you see, unlike hand tools, power tools are required a lot of maintenance. Many failures of impact wrench may result of lack of maintenance. Pay more attention to the power source including compressor and filter, electrical cord, battery, and charger. Proper maintenance, using accessories of good conditions will extend the lifespan of impact wrenches.