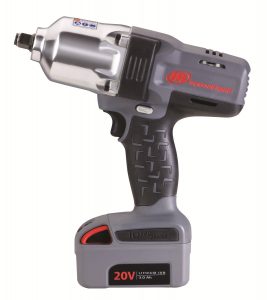 Ingersoll Rand W7150 1/2″ High-Torque Impactool is a cordless impact wrench. In general, cordless tools are inferior to air tools in power, but the W7150 is different. It's as powerful as their best-in-class 2135TiMAX 1/2″ air Impactool. The W7150 has freedom from electrical cords and air hoses. Get your tough jobs done quickly anywhere.
Specifications
Dimension: 9.4″ x 3″ x 8.8″ (9.4″ x 3″ x 10.5″, w/3-Ah battery)
Weight: 5.4 lbs (6.8 lbs, w/3-Ah battery)
Impact per Minute: 2300
No-Load Speed: 0 – 1900 rpm
Nut-Busting Torque: 1100 ft-lb
Max Torque: 780 ft-lb
Design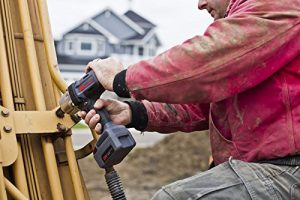 It's surprisingly light-weight. It's not much different from air impact wrenches. However, its size is large. If you are used to an air impact wrench, you feel so especially the rear that is bulged behind the grip and the bottom where a battery is attached. However, considering the high mobility, these disadvantages are diminished.
Comfort and Durability
A soft-touch and over-molded grip absorbs vibration, reduces fatigue, and provides you comfort during extended use. A steel-line aluminum hammer case is durable and light-weight, and it protects internal components. A housing with a steel-reinforcement is against repeated drops.
Power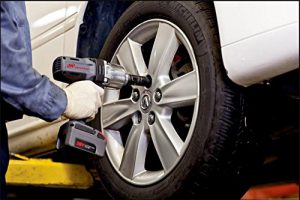 It provides the same torque as 2135TiMAX air impact wrench. All-metal drive train and hammer mechanism offer durability and optimum performance. An 1100 ft-lb nut-busting torque means that it's capable of unlocking the bolts tightened with a torque up to 1100 ft-lb. And, 780 ft-lb max torque is the actual forward and reverse torque of the impact wrench. The rare earth magnet (neodymium) motor creates the power. The torque of the W7150 is more than enough for 1/2″ impact wrenches.
The bottom line
Ingersoll Rand W7150 is robust and durable. You can carry and use it anywhere. It's useful for DIYers, car hobbyists, and even professional mechanics. You can choose from a variety of selections. The molded case comes with a list below except for a bare tool. Ingersoll Rand W7150 will be a great addition to your power tools. Or it can be the primary tool that you use for every task.
Selections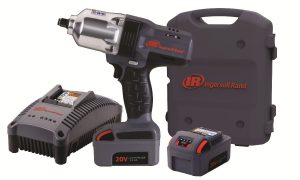 Click links to see the latest prices
Accessories